De officiële Duitse Facebook vraagt welk seizoen jouw Sims het leukste vinden aangezien veel mensen graag een uitbreiding met weer en seizoenen zouden zien. Zou dat betekenen dat we binnenkort – wellicht met GamesCom of het Bovennatuurlijk evenement in Amerika – een aankondiging kunnen verwachten van De Sims 3 Seizoenen?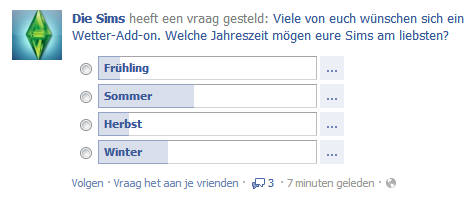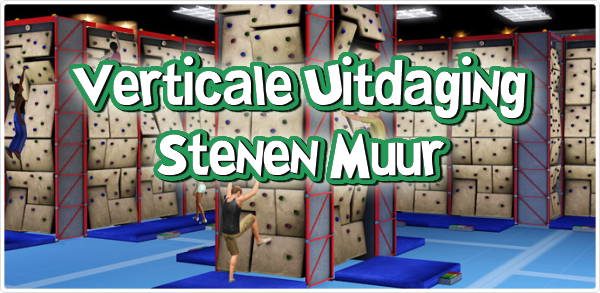 We hebben een review geschreven over de Verticale Uitdaging Stenen Muur. Wil je meer te weten komen over het andere premiummateriaal, bekijk dan ook eens onze andere reviews van het premiummateriaal.
Er is weer een nieuwe afbeelding verschenen van weerwolven uit De Sims 3 Bovennatuurlijk (via SimsVIP en Gamesrader).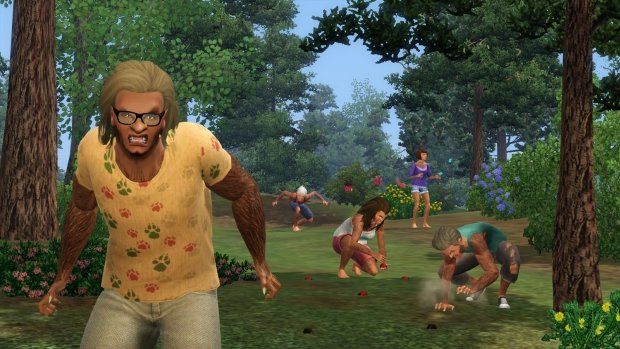 Wil je meer informatie over De Sims 3 Bovennatuurlijk? Bekijk dan onze Bovennatuurlijk informatiepagina of Bovennatuurlijk Special. Mocht je nog specifieke vragen hebben over De Sims 3 Bovennatuurlijk, dan kan je die op ons forum stellen.
Op de officiële site is er een Engelstalige blog verschenen over feeën en zombies in De Sims 3 Bovennatuurlijk. In de spoiler hieronder volgt de originele Engelse tekst en daarna volgt onze eigen Nederlandse vertaling van de belangrijkste punten.
When it came down to selecting which supernatural I wanted to work on, there really was no contest. As you all probably know, fairies are brand new to The Sims. I mean sure, werewolves and witches are definitely awesome, but being able to introduce fairies into the game opens a whole new world of opportunity. The chance to create something truly unique and fun for the players is what I was most excited about.
Right after you install The Sims 3 Supernatural, you jump in and Create A Sim to your liking. From here, you can select a fairy and begin customizing it by selecting your wing type and color. Want some pointy ears on your fairy along with a nice, golden skin tone? You can make that happen! Maybe you don't want to start from scratch. Instead, maybe you want to use one of your favorite Sims that you've been playing for some time now. Don't fret, we planned for that and implemented new ways that you can transform your Sim into a fairy through gameplay.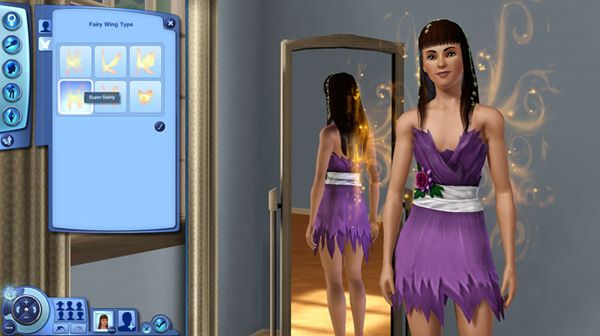 From the get-go, we knew fairies had to be mischievous. I mean, c'mon, it's in their nature! We plotted and schemed on how to go about tricking Sims unbeknownst. Through legend, lore, and a bit of creativity from our design team, we found a great combination of distracting gestures combined with fairy magic and fairy traps to keep Sims on their toes. The outcome means that fairies have an entire repository of tricks and traps that they can go through. They must be careful though; some Sims may appear to be oblivious, but instead are privy to exactly what is going to happen. If this is the case, that fairy may just end up getting a taste of their own medicine. Some great examples of fairy tricks and traps are Skivvies, where a fairy can trick another Sim into changing into their own sleepwear, or Inner Beauty, where a fairy uses a little fairy dust to transform a Sim's appearance and test their true character. Don't worry though, the results aren't permanent… that is, if your Sim proves that they have a kind heart.

After we took care of the whimsical, we wanted to move onto the beneficial. Think of a fairy godmother type of role that is able to make other Sims feel better or excel at certain things. For those of you that like to start new families, but don't like to grind skills all day long, you will definitely want to add a fairy into the mix. Fairies are able to generate unique auras that will affect the fairy and surrounding Sims in different ways such as boosting their moods with the Aura of Soothing or increasing their musical skill gains with the Aura of Creativity. With their auras on, you'll quickly realize that these aren't the little sprites you heard stories about when you were younger, they are better!
With tricks, traps and auras aside, fairies still have a plethora of unique ways to interact with Sims and the world around them. For example, a fairy can Playfully Pester another Sim or Play Tag with a werewolf they've befriended. We also created several new objects including a Fairy House where fairies can go to satisfy some of their more everyday needs. If your fairy needs to relax or just cut loose, you can always throw a Fairy House Party inside with some of your friends.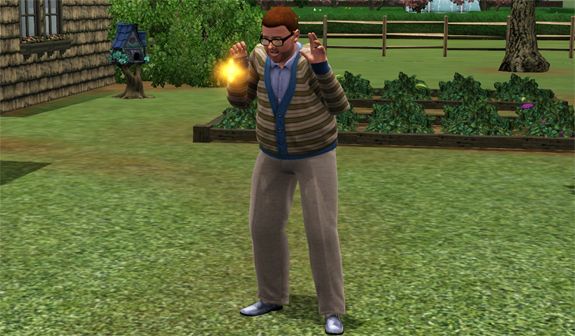 The more fairies harness their Powers of the Fae, the more they increase which in turn enhances their current abilities while also unlocking new ones. For example, have you ever been fixing something and dropped a key component into a super tight space that you just can't seem to reach? You find yourself wishing, "If only my hand or arm were a little bit smaller, I could reach it!" Well wish no more, because as you level up, you'll be able to unlock Fairy Repairs which allow you to shrink down and repair broken objects. Plant some fairy traps, play some fairy tricks, help out some nearby Sims with a fairy aura, and get rewarded with some cool new interactions? I'll take it!
Although fairies increase in their power, it is not limitless and does come with a cost. Fairies have a magic meter that they must maintain in order to continuously use their abilities. Once depleted, it doesn't stay gone forever. Their power will slowly regenerate over time or they can instantly replenish their magic through the use of an alchemy elixir. Fairies can also regenerate their power at a faster rate by transforming into their true form and performing many of their unique interactions.
Now that you have gotten the scoop on fairies, let's go to the other side of the spectrum to talk about our fun loving, plant hating, life-challenged friends – the zombies!
Zombies – What are they, why are they here, and why do they want my Cerebrum?
As many know, zombies have a constant craving for brains. I hear in some places it's a delicacy, but as far as zombies are concerned, it's the only thing on the menu. They also seem to have an undying fondness for shredding plants down to their very last fiber. I think this goes hand in hand with their enmity towards the living. They might appear to be a bit rigid, but have no fear; in most cases the rigor mortis is only temporary. At times, zombies have even been found to ignore their rigidity altogether and break into a full out sprint. It should also be noted that there have been sightings of zombies congregating in large groups and acting a fool as if it were 1982 all over again. Although they may not appear to be the most sociable at first glance, they can still perform most day to day tasks and hardly let their decay slow them down in their afterlife.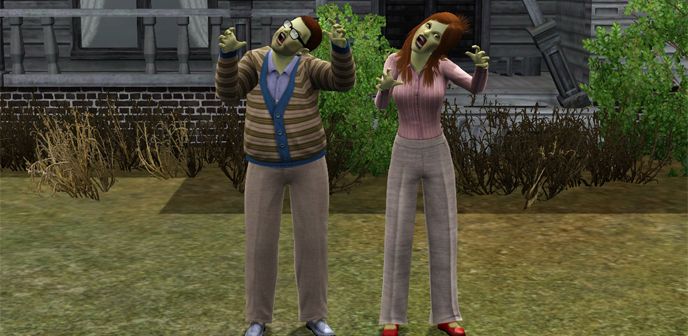 Zombies can come about in many different ways. If you happen to be an aspiring alchemist, you can concoct a special brew to either transform yourself or a different Sim into one of these members of the undead. Perhaps you are a wily witch and would rather utilize your superior spell casting to summon one of these ghastly ghouls. You need only find a tombstone or an urn to perform a high level spell and BEHOLD… a mutated malevolent menace will emerge on your manor. Last but not least, the third way to encounter a zombie is patience. When the moon is full in the night's sky, you may want to batten down the hatches and fortify your gardens. Zombies are quite fond of the basking in the moonlight and have been found to crawl up from the earth in an attempt to tan their pale, undead flesh.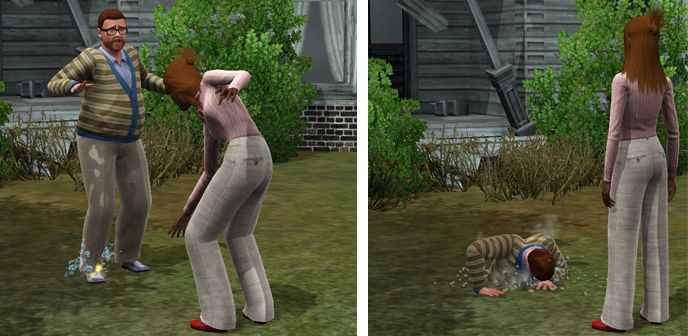 There are several ways you can ditch these dreadful drudges. The first, and probably the most amazing way, is to defend your home with the Plants vs. Zombies' Peashooter. Put a couple of these guys up and you won't have to worry about your home or your garden. They prove as a great first line of defense! The Plants vs. Zombies Peashooter comes only in the Limited Edition version of the game, which is available through pre-order only. However, the second way is to save them from their curse is by using a Cure or Potent Cure Elixir. This will effectively cure them of their craving so they can be satiated by a more acceptable means. The third way is by using just a dash of Fairy Dust; it's really potent stuff and should be used sparingly. If too much is used, who knows what the effects might be!? As you can see, there are many ways to banish these unwanted zombies in one way, shape, or form, but there are even a few more "extreme measures" that can be taken as well. We'll let you use your imagination on those though.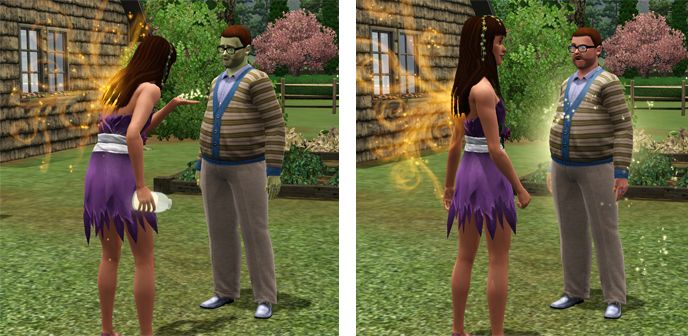 As you can see, there is much to do when dealing with fairies and zombies alike. It was a blast working on fairies and I hope you enjoy all of the new supernaturals that we are offering in this upcoming expansion pack. Stay tuned for more info on The Sims 3 Supernatural that will be coming down the pipe in the near future and be sure to tune in for our second Live Broadcast in early August Date will be announced soon!
Informatie uit deze blog
Feeën kan je direct in Creëer-een-Sim al maken. Bij het creëren van feeën kan je kiezen uit een aantal soorten vleugels. Daarnaast kan je de kleur van hun vleugels kiezen. Door de nieuwe gezichts-sliders en huidskleuren kan je ze een typisch feeënuiterlijk geven door ze bijvoorbeeld een gouden huidskleur en puntige oren mee te geven. Er zullen echter ook verschillende manieren zijn om Sims tijdens het spelen in feeën te veranderen.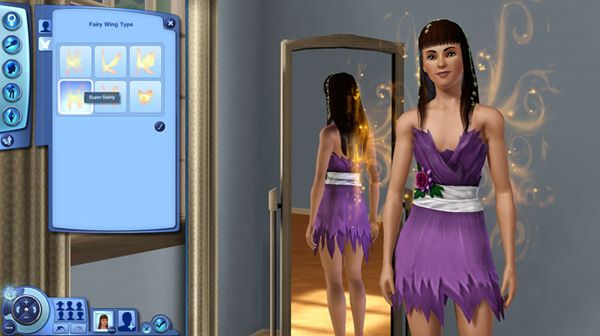 Feeën kunnen grappen uithalen met andere Sims. Zo kunnen ze er bijvoorbeeld voor zorgen dat een andere Sim opeens in zijn of haar slaapkleding komt te staan. Ook kunnen ze de spreuk 'innerlijke schoonheid' uitspreken over een andere Sim waardoor zijn of haar uiterlijk zal veranderen. Het resultaat hiervan zal slechts tijdelijk zijn als de betoverde Sim weet te bewijzen dat hij of zij een goed hart heeft.

Een fee kan een speciale feeënaura creëren die niet alleen zichzelf maar ook Sims die zich in de buurt bevinden kunnen beïnvloeden. Door bijvoorbeeld de aura van kalmte zal het humeur van Sims verbeteren en de aura van creativiteit helpt muzikale vaardigheden sneller ontwikkelen.

Er zijn unieke sociale interacties toegevoegd tussen feeën en andere Sims. Een fee kan bijvoorbeeld een andere sim op een speelse wijze plagen of tikkertje spelen met een bevriende weerwolf. Verder zijn er speciale objecten toegevoegd waaronder een feeënhuis waar feeën hun dagelijkse behoeften kunnen vervullen of een gezellig feeënfeestje kunnen organiseren.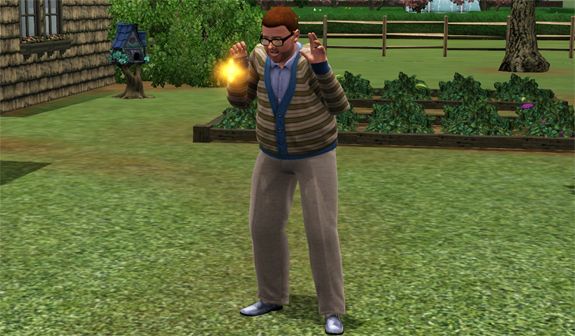 Als feeën hun feeënkrachten vaak gebruiken, dan zullen hun feeënkrachten sterker worden waardoor ze nieuwe mogelijkheden zullen krijgen. Zo kunnen ze bijvoorbeeld leren om te krimpen naar een klein elfenformaat zodat ze voorwerpen die kapot zijn kunnen repareren. Feeën kunnen hun feeënkracht verbeteren door feeënvallen te zetten, feeëntrucs uit te halen en door andere Sims te helpen met hun feeënaura. Ze kunnen echter niet onbeperkt hun feeënkrachten gebruiken. Elke fee zal een toverkrachtmeter hebben die aangeeft hoeveel toverkracht ze nog kunnen gebruiken. De toverkrachtmeter zal automatisch langzaam aangevuld worden. Ze kunnen ook door middel van een alchemie elixer direct hun toverkracht herstellen. Feeën kunnen daarnaast sneller hun toverkrachtmeter vullen door de transformeren naar hun ware vorm en allerlei unieke feeëninteracties uit te voeren.



Zombies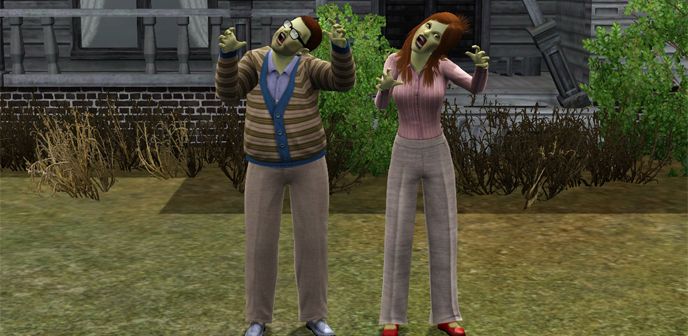 Je kan zombies op verschillende manieren krijgen. Met behulp van het alchemielab kunnen Sims een zombiemiddel brouwen om zichzelf of een andere Sim in een zombie te laten veranderen. Ervaren heksen kunnen daarnaast zombies oproepen door een van hun toverspreuken uit te spreken op een urn of grafsteen. Ook kunnen er zombies bij volle maan tevoorschijn komen.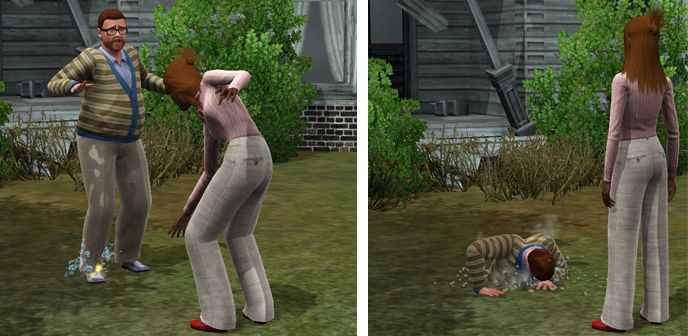 Er zijn verschillende manieren waarop je zombies kan weren. Allereerst kunnen erwtenschieters jouw huis en tuin beschermen door op zombies te schieten met erwten. Deze speciale erwtenschieter zal overigens alleen in de Limited editie van De Sims 3 Bovennatuurlijk zitten. Daarnaast kan je zombies genezen door een genezende elixer te brouwen met behulp van het alchemielab. Feeën kunnen ook zombies genezen met een beetje feeënstof. Let er wel op dat je niet te veel feeënstof gebruikt, want wie weet wat de gevolgen daarvan kunnen zijn!?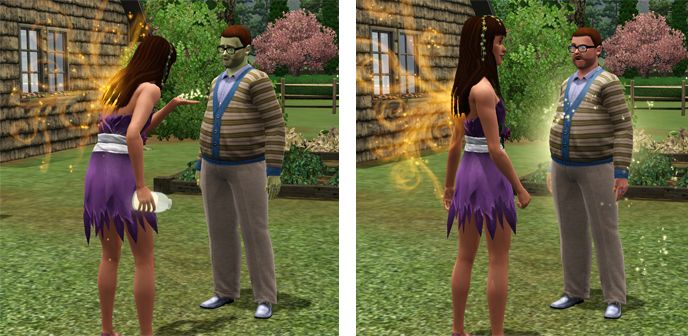 ---